As you may have guessed by now, I love niche products and services. The 'nicher' the better as far as I am concerned.
So how about a cafe in London that only sells cereal? Well, identical twins Alan and Gary Keery from Belfast, have just opened Cereal Killer Cafe in Brick Lane, in trendy East London.
Apparently the the idea came to them when they were hungover one morning and really craved breakfast cereal.
They offer British, American and global cereals all at £2.50 for a small bowl with a choice of milks and toppings such as banana or marshmallows. Also on the menu are what Gary calls "cereal cocktails – mix different cereals together with different milks and toppings to create different flavours."
Gary is confident that people won't just come for breakfast: "Many people eat cereal throughout the day as a snack or a meal … we will be open until 10pm."
Slightly worryingly they didn't have enough takers when they tried to crowdfund the project. The publicity, however, enabled them to get a loan and a sympathetic landlord.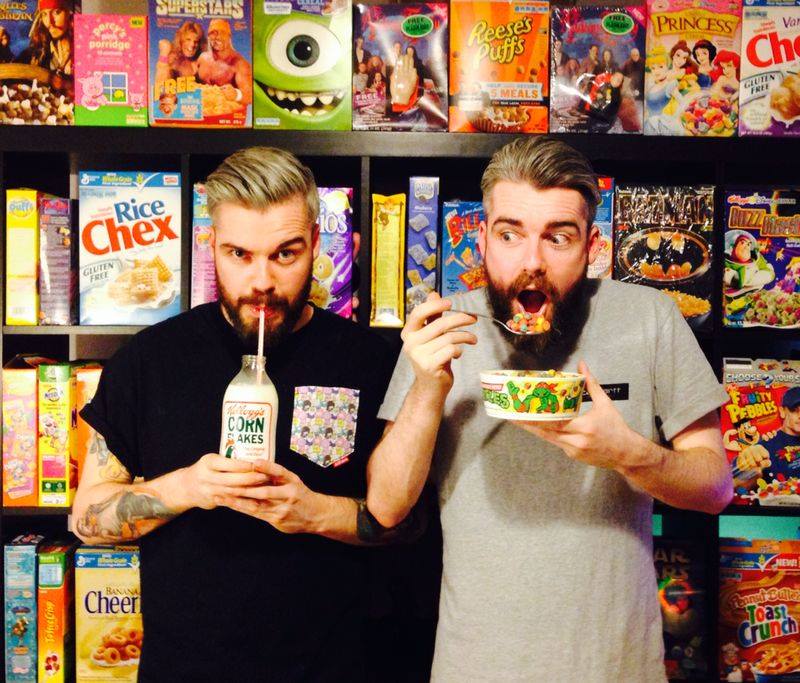 Gary (left) and Alan Keery at their Cereal Killer Cafe
Here is a niche within a niche… Krusty the Clown from the Simpsons in a box.