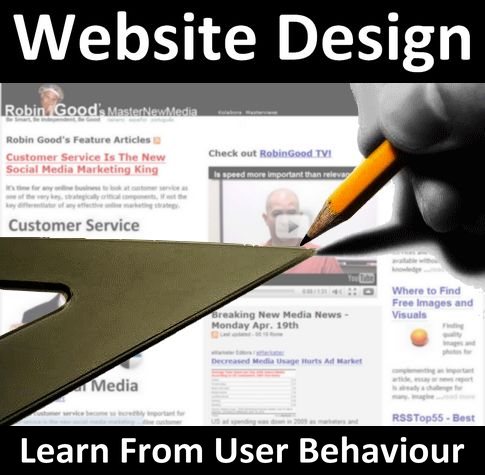 I am currently working with my SLA Europe colleagues to build a shiny new website for our association so these tips are timely.
Many of the clients we see in the Business & IP Centre are not planning to build their own websites, but all too often they come in with horror relating to their experiences with web designers.
In many cases they have paid a self-proclaimed 'professional' web designer a great deal of money to produce a site they are not happy with. As with all aspects of bringing in professionals to deliver a service your business needs, whether it is accounting, contracts or web design, the more knowledge you have the stronger position you are.
So this short guide from Alistair Gray is a good start to get you thinking about what you site should (or shouldn't) look like.
Website Design: Ten Areas Where You Can Learn From User Behaviour
10 Unexpected Online User Behaviours To Look Out For
by Alistair Gray
1. People Have Banner Blindness
2. People Develop Tunnel Vision
3. People Skip Your Homepage
4. People Need Answers
5. People Follow The "F" Pattern
6. People See But Don't Watch
7. People Hate Scrolling
8. People Don't Read
9. People Are Lazy
10. People Want Directions